Brochures are an extremely effective promotional tool. The secret of its success lies in the fact that it combines high information capacity with innumerable possibilities for producing visual impression. Brochures come handy anywhere: in your office or in any area like a shop or any other public place where your target customer is very likely to appear. The aim of a designer is to make such a brochure that will stand out among others and catch the attention of the audience.
Traditional brochures can be made more attractive by using unusual fonts, an extravagant color pallet or stunning images. Copywriters think of a creative slogan or a headline that will make the potential reader want to turn the page and read further.
For this showcase we've gathered some unconventional brochures together with the traditional ones. Who said that a brochure should be a simple rectangular piece of paper with a couple of pages in it? Look and the examples below and see how attractive those ideas of an envelope or a folder brochure are.
Promotional materials are the face of your business so choose them carefully and stay open for creativity. We're glad to provide you with inspiring ideas!
Brochures Examples
Intuition Skate Catalog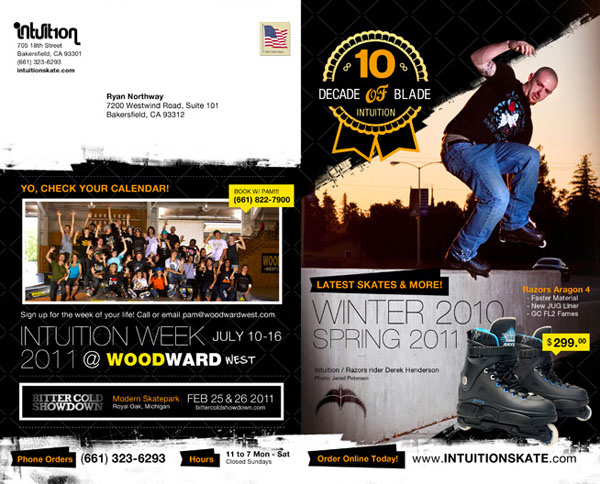 Intuition Skate Catalog is bursting with energy. It has an artistic aesthetics achieved through grunge touches, geometric shapes, natural textures. Slightly chaotic appearance grabs the attention and maintains it quite for a long time.
In such a complex and lavish environment, the content stays in focus thanks to skillful formatting and well-thought-out coloring.
RELLA Catalog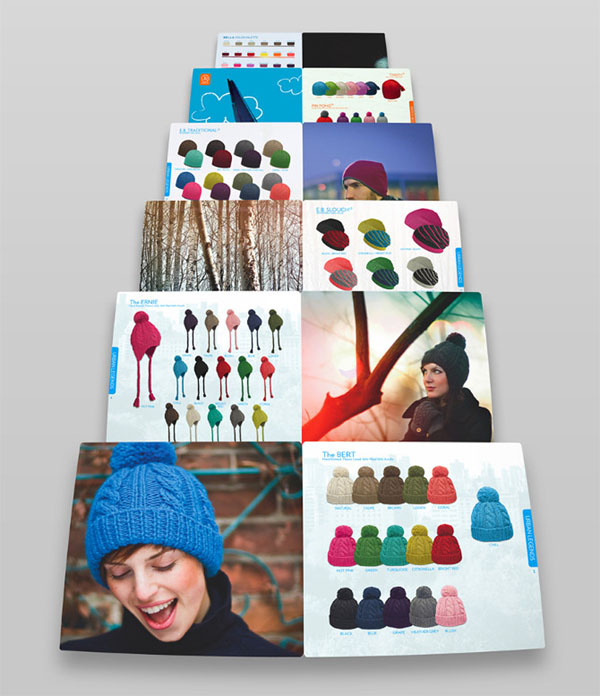 Rella catalog lets images speak for the brand, relying on the effect produced by pictures. Each page features either a professional photo shot or a neatly arranged set of products. Although there is a ton of visuals, yet the brochure does not look overwhelming at all, on the contrary, it has an appearance of a small, exquisite fashion magazine with a clear structure.
Basement On View Brochures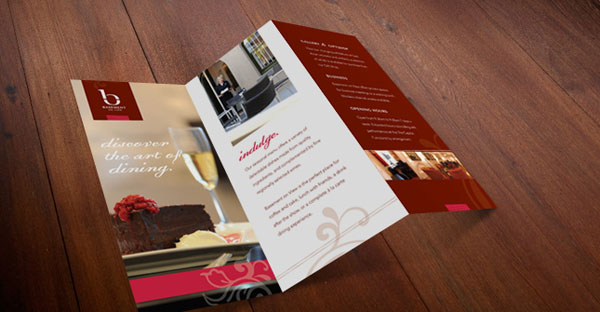 The project features a classic tri-fold brochure that breaks all the necessary information into digestible portions. It utilizes beautiful color scheme where red tone plays a vital role, and some decorative elements to establish a proper atmosphere to stimulate an appetite. It harmoniously balances photos and monotone backgrounds thereby giving the content a right place.
Blue Factor. Il Fascino Della Trasformazione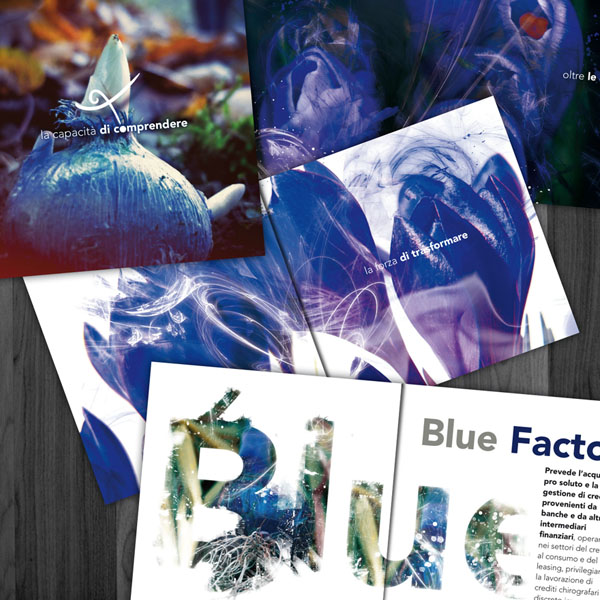 Blue factor produces the powerful first impression charged with the high-tech vibe. Exquisite elements in tandem with matching bluish coloring set the tone as well as recreate a wonderful aesthetics. A generous amount of white space provides the content with a firm foundation and saves it from being overlooked.
BugArtZine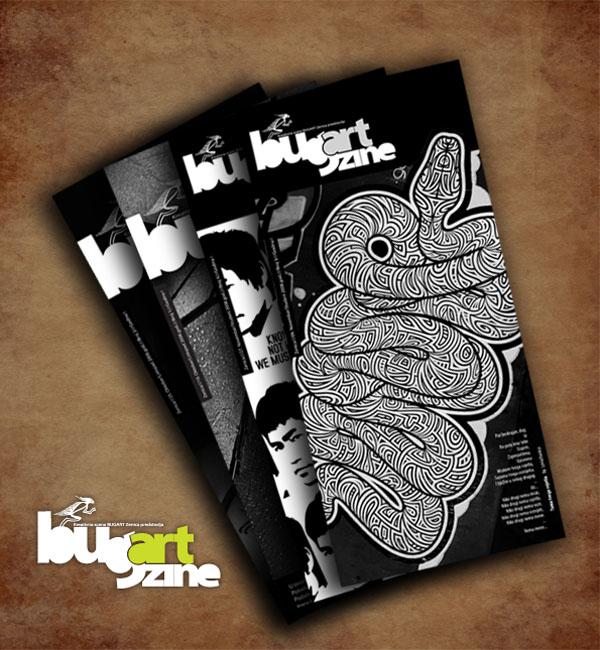 BugArtZine uses a time-proven black and white color scheme in a creative way. The monochromatic design in collaboration with several smart tricks such as original illustrations or clever photo manipulations let reflect an artistic nature and not scare away viewers with lavishness. It also easily copes with readability issues, getting the most out of a contrast.
Groundflights Sales Kit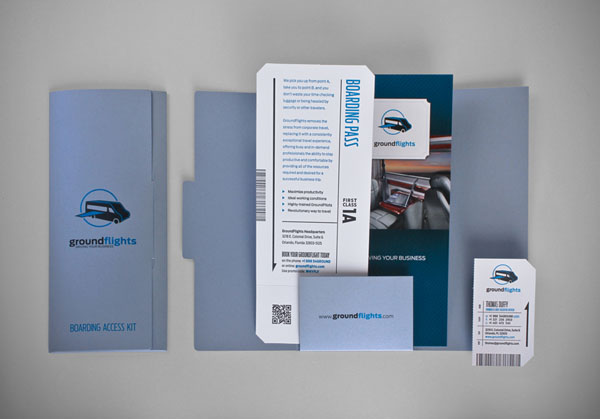 Groundflights sales kit is defined by a calm and cold pastel coloring that establishes businesslike atmosphere. The template makes use of white to improve backdrop and black to clearly display the content. As a result, all the vital information naturally stay above everything. The text is neatly organized into blocks and grids, making a brochure look structurized and systematized.
Biolab Profile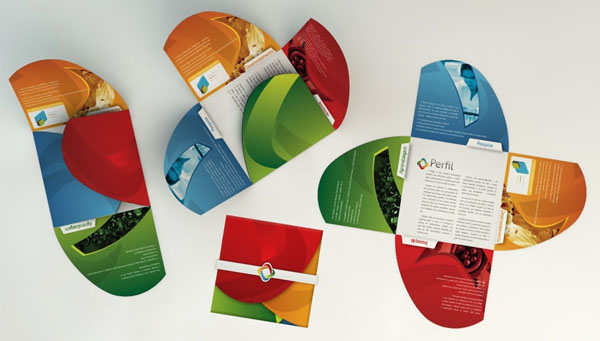 Not only does Biolab profile opt in favor of vibrant and unconventional color scheme, but it also goes for a non-standard form that easily separates it from the others. It is a skillful reflection of a magnetic and creative personality behind the project.
Birth Announcement Leon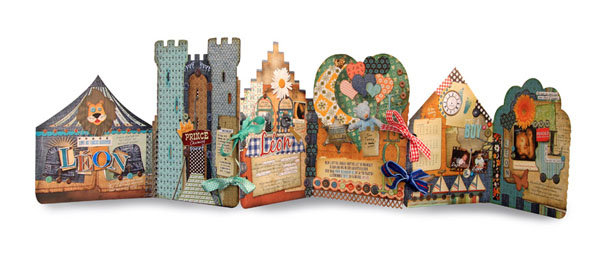 Birth Announcement Leon looks simply outstanding and mind-blowing. The brochure is enriched with individuality and human touch. It is innovative and at the same time functional. It gets its beauty from complex and intricate scrapbooking style that is a master of transforming simple ideas into a masterpiece. Natural materials bring a concept to life and add depth and sophistication.
Sandera Resorts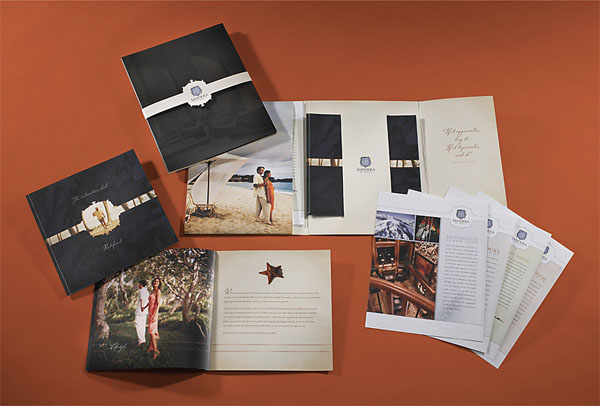 Sanders Resorts has a brochure that familiarizes viewers with a luxurious holiday spot. The design is based on a harmonious combination of content and images that are enriched with nifty coloring, elegant cursive typeface, and subtle decorative touches. It gently invites readers into the deluxe and relax atmosphere of the resort.
petit salon broshure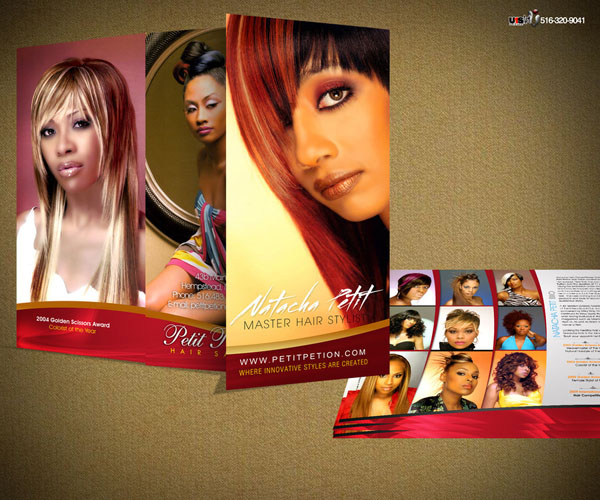 Petit salon brochure is another tri-fold brochure in our list that effectively balances text and photos, giving the latter a top priority. It leverages an elegant design with a bold color scheme that appeals to the targeted audience. There is an underlying grid that handles all the visuals and a clean section for showing text.
Gaviota Broshure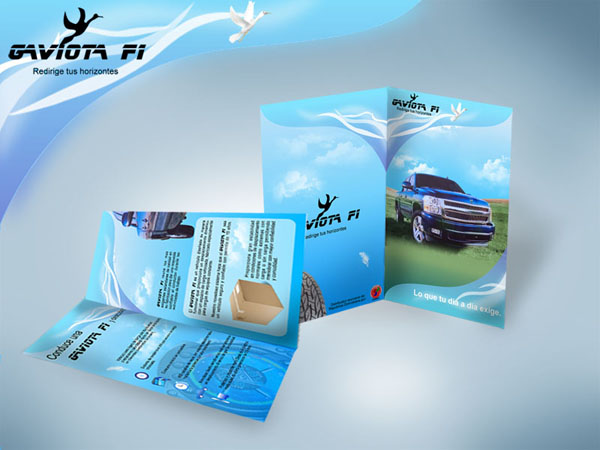 Gaviota brochure is a traditional two-page flyer that utilizes cover and inner parts to present the required information in an understated manner. It has a linear layout that professionally arranges data. Although it lacks in visual clarity since there are not solid color backdrops, yet black used as a core color for displaying text and plenty of white space make the text readable and scannable.
Broshure de Cafe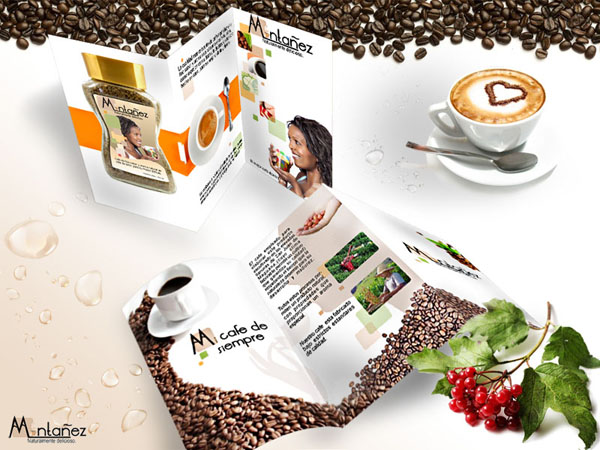 Broshure de Cafe allows you almost to 'smell' a fresh cup of coffee. With just one yet splendid professionally executed photo of coffee beans that serves as a primary background for the cover and several pages, the artist is managed to achieve such effect.
Nova Broshure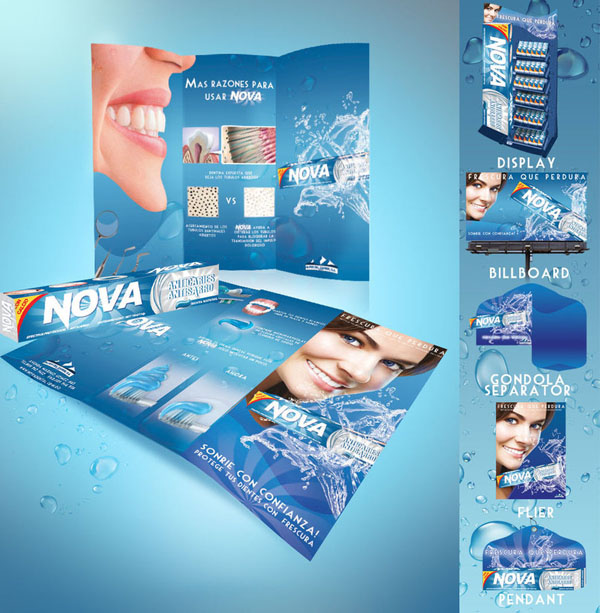 Nova Brochure is a part of brand identity package that includes not only print media design but also a skillful rendering of the billboard, display, gondola separator, and pendant. The theme breathes with freshness and energy. Here images rule the roost, grabbing the biggest piece of the pie.
Helm Broshure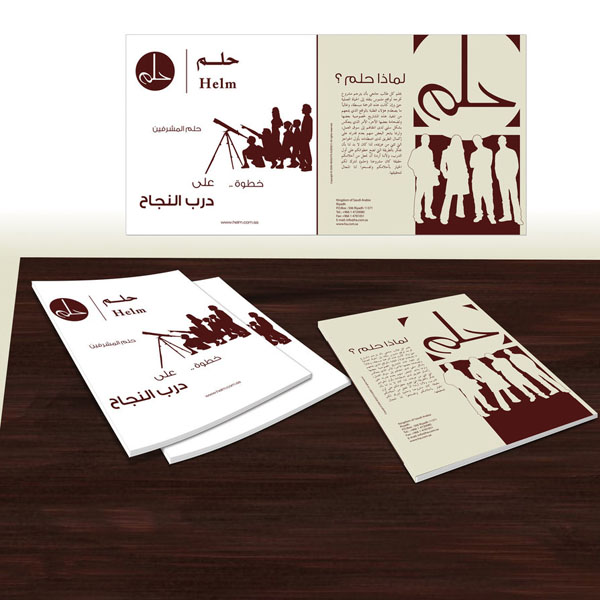 Helm Brochure's pleasant and unique aesthetics is based on a clever utilization of negative space and white space that perfectly play together and add visual interest. It has a spacious appearance and high level of readability.
Ongal catalog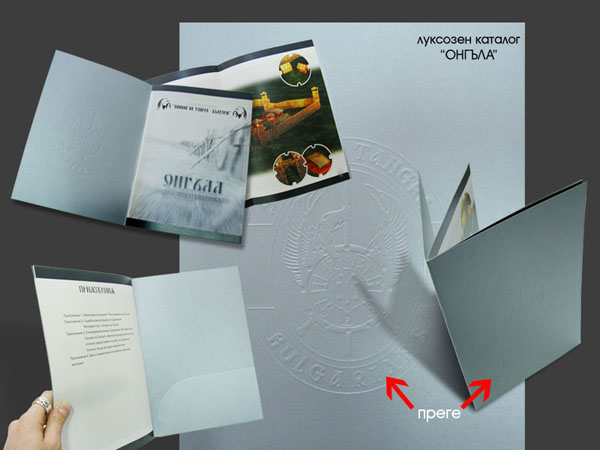 Ongal catalog is marked by a casual language and chic and polished cover with a splendid letterpress-style stamp on the back that adds elegance and exclusivity. It maintains coherency in style through the pages and produces good impression from the first seconds.
Hybrido – Brochure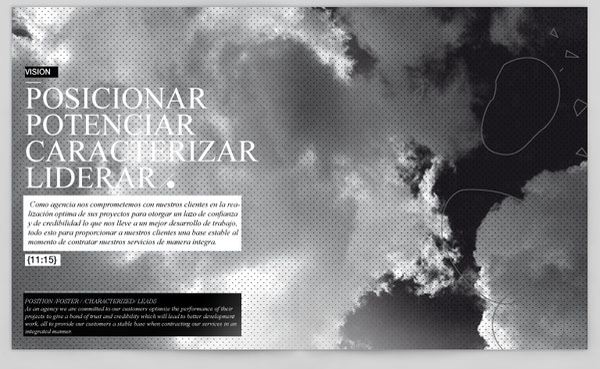 Hybrido is an exquisite classic brochure that owes its beauty to black-and-white color scheme spiced up by splashes of vibrant shades. The half-tone effect that is applied to image backdrops provides the contrast while professional manipulations with text arrange the content in a particular way.
Spa saloon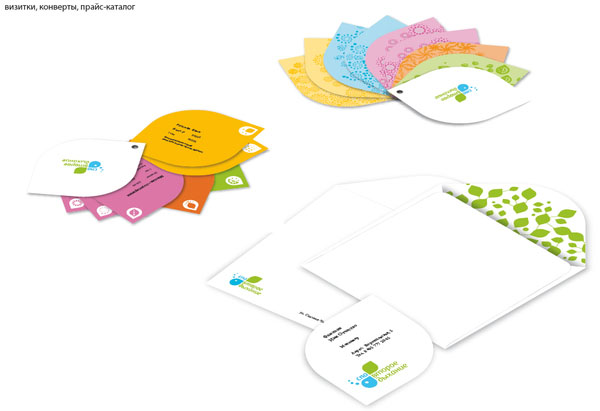 The brand identity of Spa Salon has an inviting nature. The design is centered around smooth leaf shape and soft and organic coloring that varies from green to pink. As a result, all the elements have subtle female traits and a pretty appearance that meets the targeted audience.
Harley. The brochure concept.
Unlike the previous example, Harley exudes an image of brutality and masculinity. The author is managed to reflect a powerful and strong nature inherent to this popular motor brand. Professionally treated leather texture, and a vigilantly crafted zip that fits here like a glove make the design pop. Subtle shadows are finishing touches that enrich the aesthetics.
Ozlab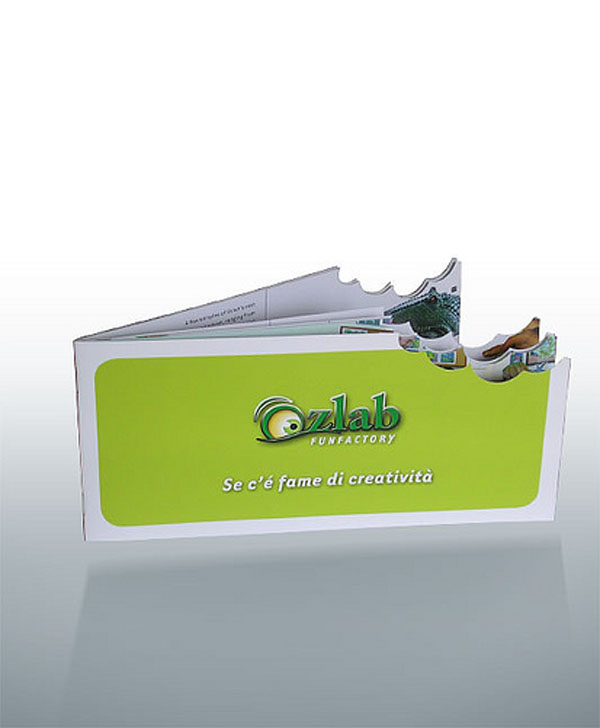 Ozlab demonstrates how to break away from boring and classic solutions by adopting an unorthodox approach to design. In such way, the team tries to add playfulness and cheerfulness to the brochure. The key feature is a capably reproduced bitten edges and bright coloring which correspond to the main website design.
iCafe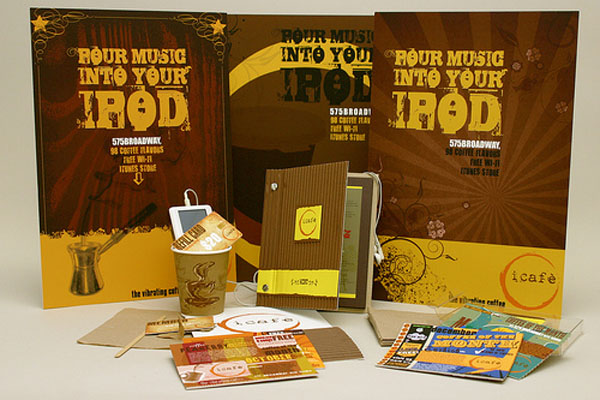 ICafe' brand identity utilizes several shades of brown color to recreate the friendly and cozy atmosphere of the cafe and convey a warm experience. It is energized with a retro vibe that is achieved through grunge textures, stains and sun rays on the backdrop. Huge bold typography that strikes the eye and stands out from the environment also contributes to the general feeling.
Creative Suitcase Marketing Folder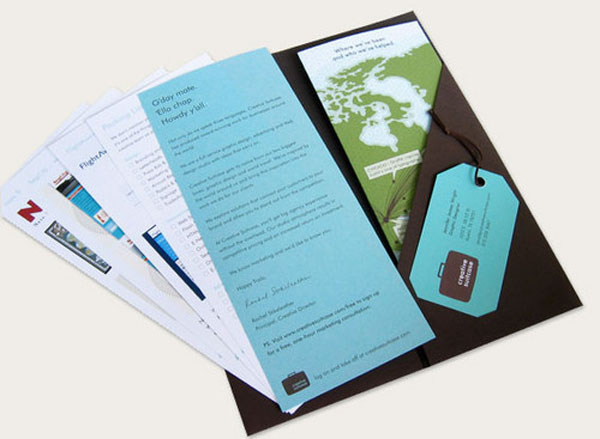 The brochure keeps things simple and straightforward. It has a casual language, neat arrangement of content blocks, excellent formatting and neutral color palette. Although it has some cliches, yet they only reinforce businesslike air.
Leporello Street Art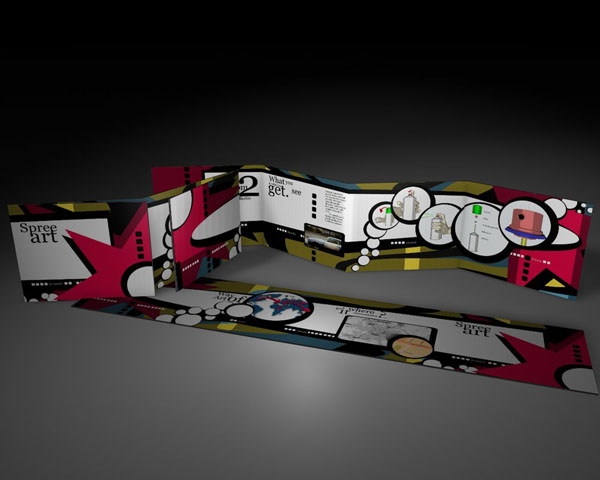 Leporello Street Art goes away from the monotony of conventional designs with its quite long and artistic brochure design. It looks energetic, charismatic and urban. The artist does a great job of using geometric shapes, solid color shapes, and white space. The theme has a bit messy and chaotic appearance. However, the content always occupies the center stage.