Flat web design refers to a design form that does away with busy-looking patterned textured backgrounds, drop shadows around lettering and boxed sections within a web site. With the progressive advancement of technology, every designer is adopting the trend of "Flat Design" to apply it in their work.
Flat design looks set only to grow over the coming months as more design clients catch on to the new look they see on web sites and in apps, and request it for their next web site redesign project.
Today we have gathered fresh flat UI kits (PSD) both for your web and app design projects.
Hero – Free PSD UI kit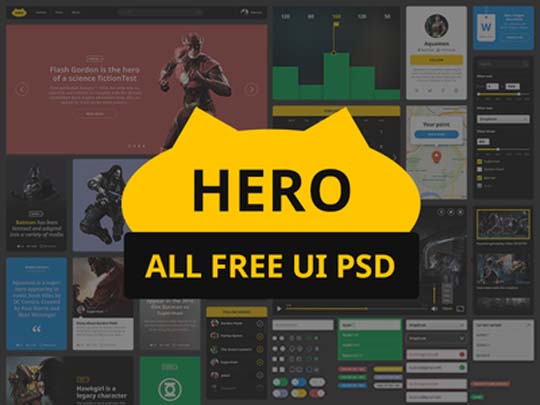 Hero UI is all free kit. You can use project psd for your inspiration or new web-project.
Eventray UI kit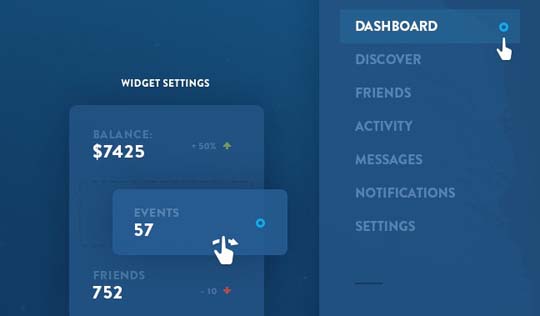 This reedy-to-use user interface kit by Dtail Studio includes multiple layouts and GUI elements designed for use on different resolutions Web platforms and Mobile applications.
iPhone 6 UI Kit – Free PSD
Created for iPhone 6 and includes all retina quality elements, it was carefully crafted with scalable vectors to adjust to any phone size.
Tethr – Free UI kit for iOS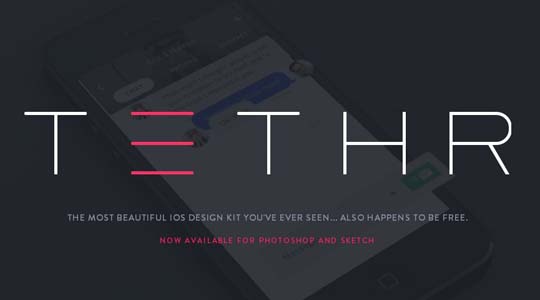 Tethr UI kit for iOS is now available for free (Sketch + PSD)! It's got over 250 of the most common UI elements to make prototyping that much faster.
55+ free UI elements – PSD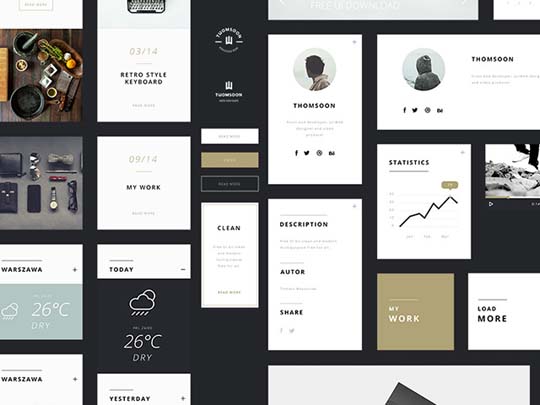 55+ Free elements UI KIT For personal and commercial use.
MFD UI kit – PSD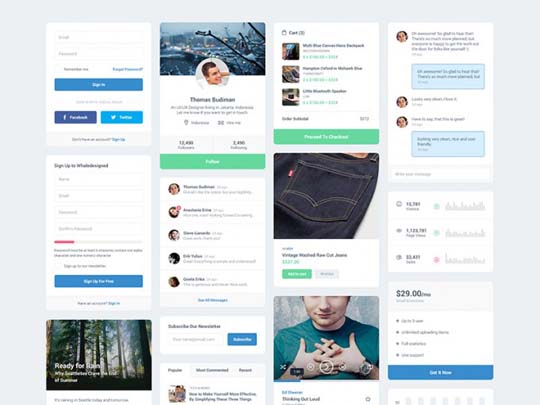 A nice UI KIT made by @thebuddyman , containing 12 widget elements. You can use them for anything that can fit your projects.
Free PSD Dashboard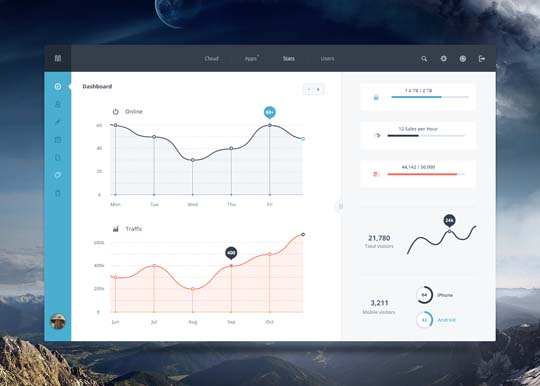 A minimal dashboard user interface with graphs.
Mobile UI Blueprints PSD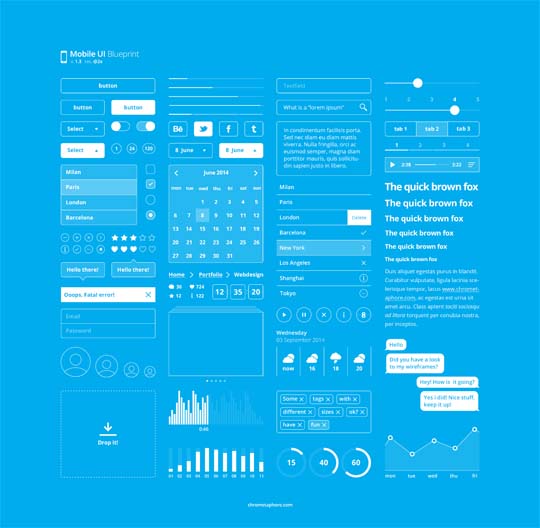 Some common Mobile UI elements provided as blueprints.