It doesn't matter if you're just getting yourself set up for your first client or if you're a veteran who wants to check out a new service or app, this list will definitely come in handy in helping you stay sane while freelancing. Now, there will never be a one size fits all list of goodies that will help every single freelancer towards their glory.
That's why I formed this post as a guide rather than a must-see list. See which tools fit with your working style and needs and use those to help get better at your freelancing craft.
Project management tools
Asana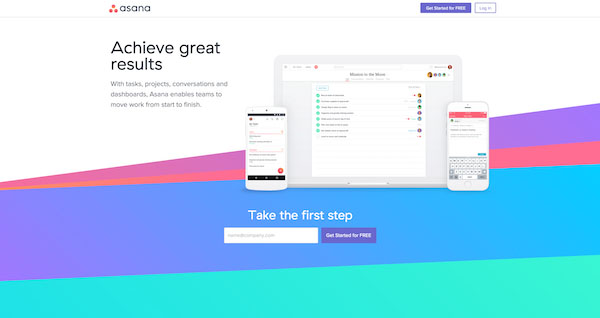 Asana recently redesigned their app which now looks super colourful. They truly tried to focus in improving the look and feel of their app. In all honestly, it actually looks fun! But the visual design is not the reason you should be using it; this app has many features like inbox or task assignment.
Flow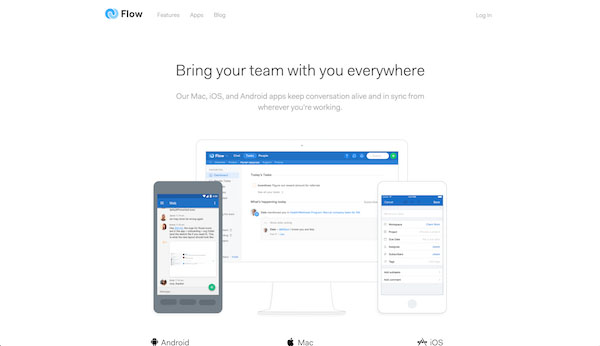 Flow too is a great multi-featured management tool. It has an amazing array of capabilities like chat, pining for attention, and some heavy-duty assigning feature.
It does depend on how you work by yourself and with your clients. But give these two tools a try to figure out whether or not they fit your style. If not, we still do have the good ol' Basecamp to fall back upon.
Invoicing and getting paid
Freelancing is all about getting paid. And there are too many tools out there. So, I've made a list of a few apps.
Invoice.to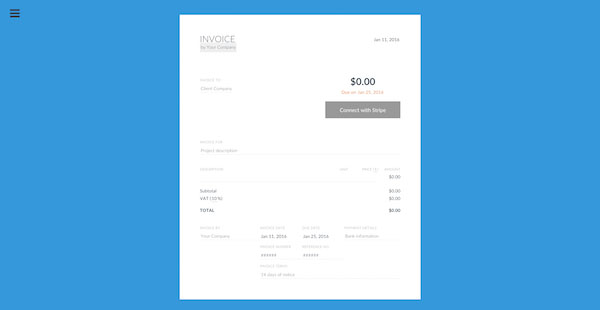 This is my favourite app from this whole list. This is a free and simplistic app that creates you an invoice. All you have to do is fill out the necessary information and save your newly created invoice. This is not at all about how on brand your invoice looks, it's about getting something quickly so you can pass it along. It definitely helped save me a bunch of time.
Slim voice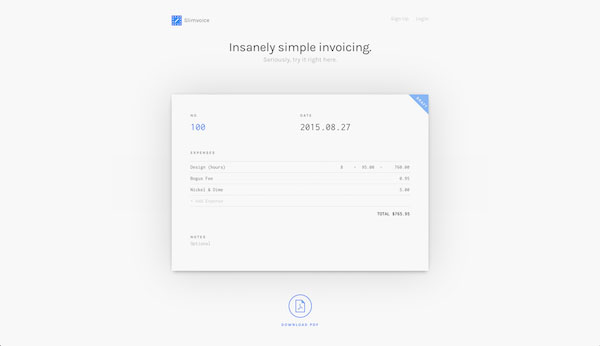 Very similar to Invoice.to, but slightly more robust. Again, it's a template for invoicing but it does go a bit further by allowing you to keep track of where your payments are at. It does have another aesthetic if Invoice.to was not your style.
Bonsai

Bonsai is not an invoicing tool but it does help you get paid. They will provide you with simple yet amazing contracts that will leave out any loopholes for clients to wiggle out of. It's great if you don't have a lawyer on retainer. But, this app also accepts payments for you if you need something to handle that for you as well.
Cushion

By far, one of the more interesting apps on this list. Or so I found. This app helps you keep track of where your money is, where it should be and where it will be in the future. The UI is pretty cute too. It's always nice to have an easy visualization of your finances and projections so that you know exactly where to make your next move.
Learning
Whether you want to join the freelancing bandwagon or would like to up your game, it's always important to seek to learn more. Below are two products created by Paul Jarvis that help freelancers, or want-to-be freelancers, get great at their job.
Creative Class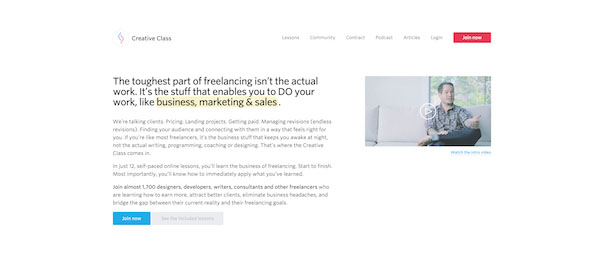 Creative Class is dedicated to teaching you the business side of freelancing and how to excel at all. Its purpose is to help you find your niche, find your dream clients and get you paid well while you're at it. You're going to be part of a community of students trying to achieve their freelancing dreams.
Freelance Guide

Now, the Creative Class can be expensive and it does require commitment. If you're interested in something a little bit more low-key I suggest signing up for the free 7-day email course that will give you a great insight into how to be a badass freelancer. It's the gist of the Create Class in 7 emails, more or less.
Required reading
While I'm at it, I might as well suggest reading the books Design is a Job and You're My Favourite Client.Then, don't forget to give the book, You're My Favourite Client to you clients as it does help them understand how to make the relationship between you and them better.
Hiring and getting hired
Whether you need some help or you need more work here are a few places where people find curated projects. The beautify of these types of sites is that rarely they are a one-way street if they offer talent you too can sign up as one.
Yuno Juno

A platform that helps you hire freelancers and keep track of them. But, it's also a great place to be found as a freelancer.
Gun.io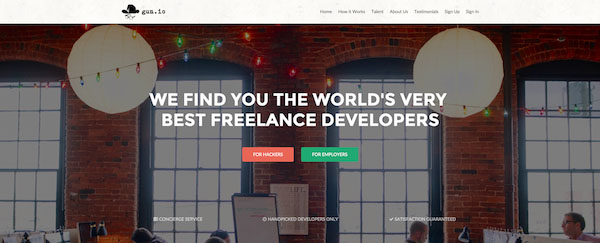 If you're in a need of a freelance developer, Gun.io is definitely going to be of good use for you. They have great talent in so many areas from iOS development to SAAS products. I think it would be hard for you to find someone who wouldn't be a great asset to your own freelance gig.
Juiiicy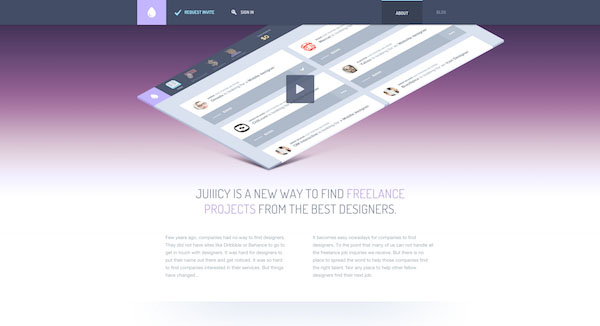 Freelancers sharing products with others is nothing new but I enjoyed the quantity of high-quality projects being shared and snatched on the site. It's an incredible way to help other designers out when you can't take on the potential and amazing client yourself.
For those of you interested in remote jobs only there are two job boards that come to mind that are worth checking out. One of them is Working Nomads and the other is We Work Remotely. The second on the list was created by the guys behind 37Signals because of a book they wrote about remote working culture called Remote.
Conclusion
When it comes to freelancing there is no single path or a single list of tools that will fit everybody. That's why I structure this post as a list of suggestions. Figure out what fits in with your style and go use that tool till the end of time if it helps you become better a freelancing.