Is it time to mix up the social media icons on your website? Try Candy, a new social media icon set from designer Ahmed Kaludi.
The set has everything you need to help users engage and share on dozens of social media sites, including Facebook, Twitter, Snapchat, Vine, LinkedIn, Reddit and more. The set comes with 60 — yes, 60! — icons in PSD, EPS and CSS formats.
The possibilities of what you can do with this set is pretty limitless. Thanks to ESP formatting, the icons can be scaled up or down to fit a variety of design needs.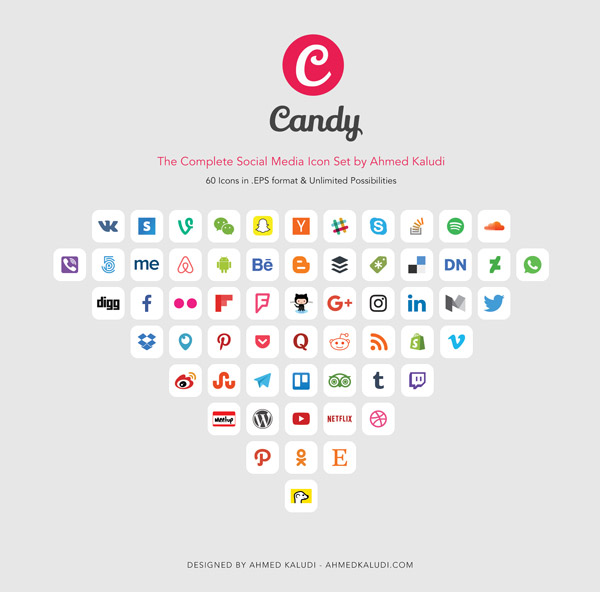 And the aesthetic is clean and totally usable for almost any website project or style. With simple iconography inside a plain white box with a hairline border, these icons can serve as buttons and help bring attention to social media user actions on your site. Increase the size somewhat and use Candy icons to indicate user actions in a bigger, bolder way.
Download Candy today and draw more users into your social media sites with simply stunning icons.
Download Social Media Icons