The diversity of skills among the various team members can at times make working together difficult.
This is where the team leader comes in. A team leader's primary role, is to get everyone on the same page and working together. A wise choice of project management and collaboration tools can make this much easier to do and to maintain.
While freelancers are not faced with this diversity of skills issue, they can also benefit by selecting the right project management and collaboration platforms.
Even the top tools can't do it all. To get a team working together purposefully and smoothly, team leaders should follow these often overlooked guidelines:
Team member roles need to be clarified; from the beginning, and as often as necessary. Unclear roles lead to overlapping efforts, oversights, and confusion.
Individual responsibilities need to be stated clearly and explicitly. Assigning responsibilities to a group, or to the entire team, seldom gets the job done.
Who is responsible for making decisions also needs to be made clear. When more than one person is involved, how decisions are to be made also needs to be stated.
Team and project goals, once established, need to be under constant review.
To make workflow and collaboration activities easier, specific tools need to be applied to specific functions. When the right tools are available, team members (and freelancers) are much more inclined to make the best use of them.
The following tools were selected because they are good at fostering a collaborative environment. You or your team will collaborate better as a result.
Wake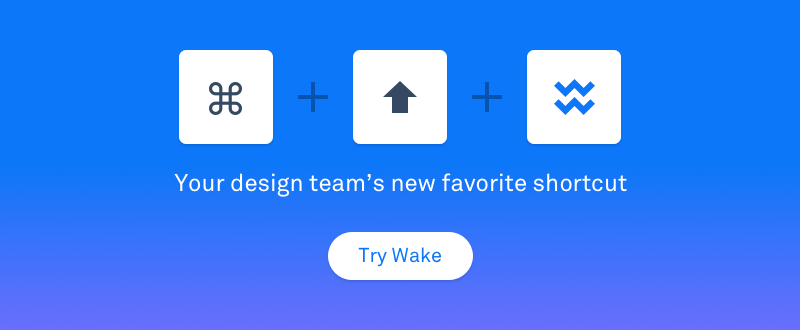 Sharing work among team members and collecting feedback should be super easy, and that's where Wake shines. Designers can upload screenshots, sketches, etc., without having to leave their Sketch, Photoshop, or Illustrator.
This makes the design process more transparent for everyone on involved since everyone can see what everyone is working on. Since the information being shared is determined by the designers themselves, workflow is not interrupted.
Since all user connections are encrypted using HTTPS, Wake provides a private space to discuss design work with team members. Wake apps for Mac and iPhone are included in the package. With the iPhone app, you can communicate with team members, and keep informed of project happening while on the go.
Wake's Starter Plan is $22/month, but you can sign up for a free 30-day trial to see if this information sharing and collaboration tool is the right choice for you. A Pro Custom Plan is available for heavy users who insist on having "all the bells and whistles."
InVision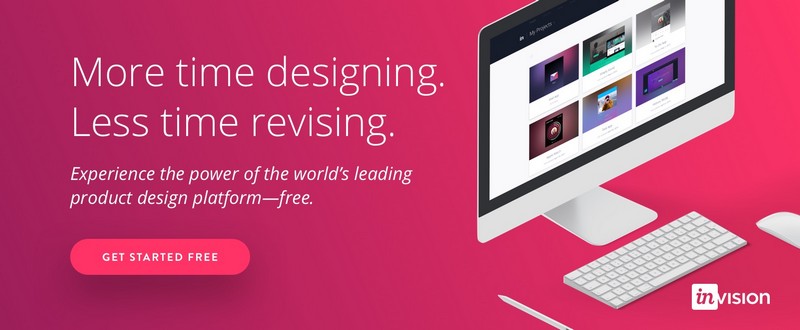 Web designers and teams who want to have their product design, workflow, and collaboration needs managed on a single platform should give InVision serious consideration. InVision's design-driven project management platform allows teams and freelancers to prototype, review, share, and user test their web and mobile products.
Status on multiple projects can easily be reviewed as well as project feedback. You can also select specific projects to review. If necessary, you can drill down to see how individual team members are progressing with their work.
Among the 2 million designers who use InVision, you'll find more than a few large corporations; among them, Apple. Sony, Adobe, Nike, and GM. To give InVision a free trial, all that is necessary is to sign up. You can work with one prototype as long as you want to, while you learn more about this tool and its pricing plans.
Active Collab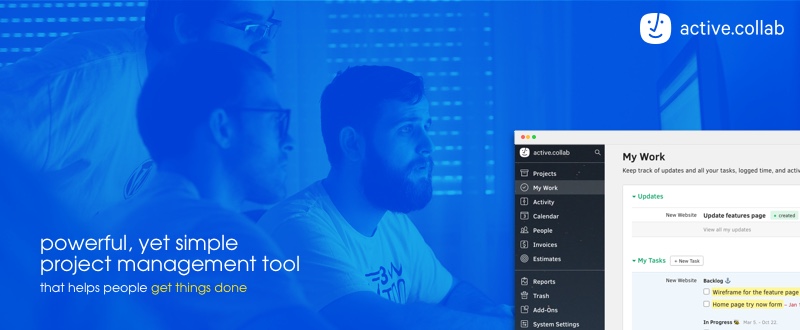 If your team is still communicating by email, or using separate platforms for task management, time tracking, and invoicing, maybe it's time to give Active Collab a trial run. Active Collab is a powerful, yet simple, management tool that manages these activities, plus team collaboration, from a single platform.
Like most of today's browser apps, Active Collab runs on the cloud. No setup on your part is involved. If you would rather opt to run this project management tool on your own server, you can do so by paying a one-time fee.
Over 200,000 people have been using this tool on a regular basis. Active Collab's user base ranges from freelancers and small design agencies, to large companies like Apple, Intel, and Adobe. Take a 30-day trial run for free while you check out all the features and the various pricing plans.
Paymo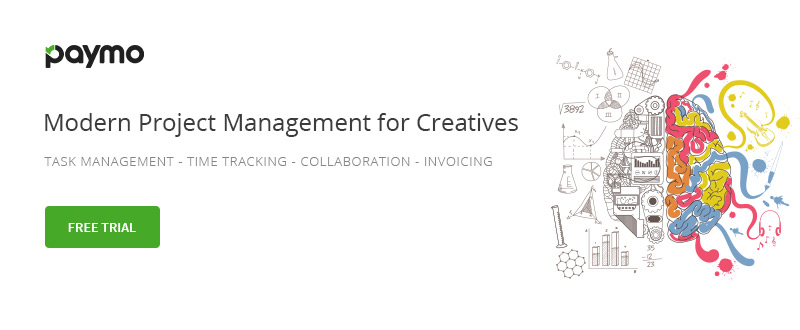 Paymo is particularly well suited for teams who work for small to medium-size businesses, and are looking for a tool to help them manage their projects from start to finish. Project management features include task management, visual Kanban boards, Gantt charts, milestone tracking, and project templates.
The package includes iOS and Android apps, a real-time collaboration capability, and a file sharing system. SSL encryption ensures safe communication among team members and stakeholders. Paymo's 15-day unlimited free trial provides you with an excellent opportunity to see if this is the right project management and collaboration tool for your team.
Pinnery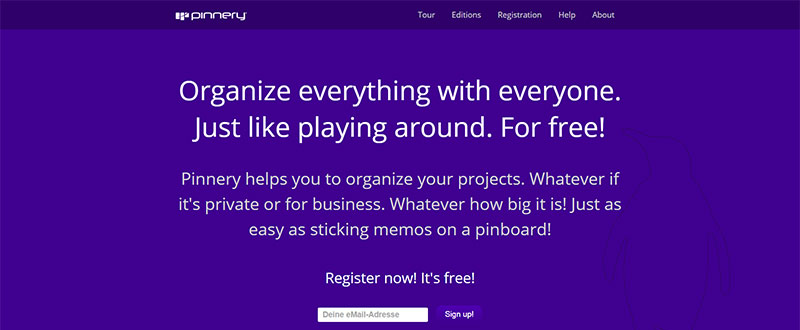 Pinnery is as easy to use as pinning notes to a board. Naturally, it provides a far more organized method of sharing information, but it still allows everything to be shared with everyone. Pinnery provides a perfect overview of which project planning tasks have been identified, and what there remains to be done. It allows you to keep everyone up to date all the time, plan and record your time, and track project status and progress.
Pinnery is based on simplicity, and it is so easy to use that it encourages team collaboration, and it's free to try.
Summing up
There is literally something here for everyone. Whether you're looking for a dedicated task management tool, a means to improve team collaboration, or the ability to manage all aspects of your design projects from a single platform.
Most of these project management tools function as browser apps. Active Collab features a private server option. Several offer apps that enable you to check status or communicate with team members while on the go.
These tools have also been selected based on their ease of use. You needn't worry about confronting your team with the prospect of having to overcome a steep learning curve. Select one or more for a free trial run before making your final decision.