The world is changing rapidly. Just when we were just getting used to seeing websites came mobile phones, now screens have gone into our eyeglasses. With the web design world changing almost every day, it's almost daunting to think how one learns web design.
Of course, when it comes to learning, there are a lot of avenues to choose from, and sometimes it's not a matter of availability of such avenues (or the lack of them) but one's desire to learn
But what is the best way to learn web design?
In this article, we will delve into the more popular ways on how one learns the art of designing websites. We will try to note the advantages and disadvantage of each method of learning and hopefully, come up with an end result.
Universities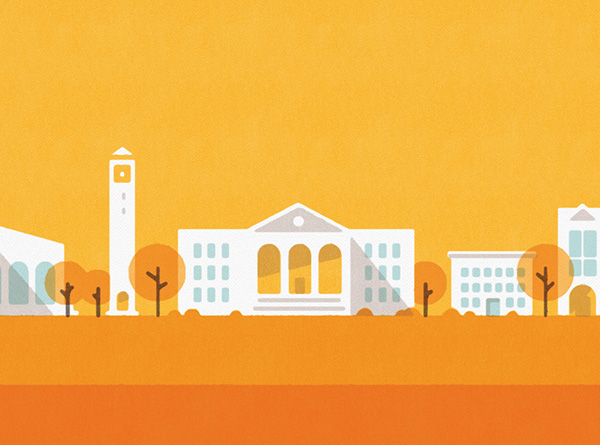 Advantages
Since the boom of the internet, more and more information technology and computer-related jobs have become more prevalent. And with the rise of such demand of manpower, calls for a lot of students. That is why more universities have funded the propagation of design-related programs.
Although contrary to the common thought, universities offer benefits for web designers. If a student chooses to enter the university, he will have to study the basics of web design. He will learn from teachers the fundamentals of color, type, composition, and maybe, a few coding languages.
With this, and with the help of projects and tight deadlines, students are conditioned to work under pressure without sacrificing the quality of work. This is somehow a foreshadowing of what the real word looks like, and when the time comes where clients are dealt with and workloads go heavy, it becomes a bitter but fruitful brunt.
In addition, universities are filled with professors that can mentor, critique or appreciate your work. This becomes an advantage because you're allowed to make bigger mistakes with lesser the cost because you can tweak your style and methods without sacrificing potential clients.
Disadvantages
While the security that houses its students into the four walls of a classroom is a main selling point of universities offering design courses, it also becomes its greatest disadvantage.
With the explosion of online courses, and as the Internet becomes a staple of human culture and living, web design school are slowly fading into irrelevance.
These days, the papers and documents presented by universities are becoming a thing of the past (with web design, at least). Today, diplomas aren't the golden eggs of the world. Paper proving that you've studied enough hours to become an expert in something aren't instant employment passes anymore. According to Adecco, a job placement agency, almost six of 10 college graduates from the United States are underemployed, meaning they aren't full time position holders in their professions.
Nowadays, especially in web design, employment decisions are usually based on interviews and previous work, and diplomas aren't even a factor.
Aside from that, the world of web design isn't something you can't confine in walls anymore. It's changing rapidly that universities don't catch up anymore.
Online Courses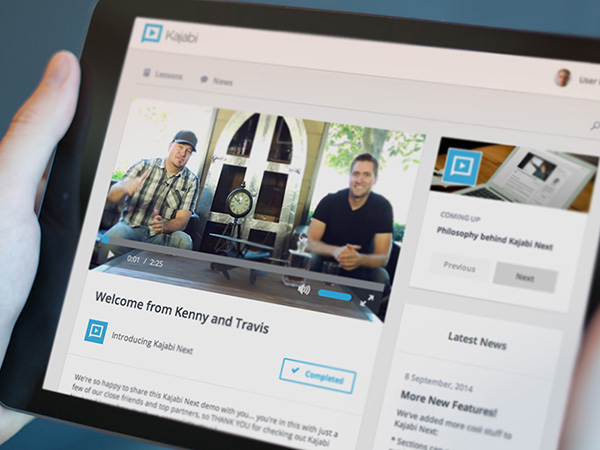 Advantages
I started learning web design a few months after I graduated from college. Afraid that I might not be able to afford the high tuition, I thought of alternative solutions to increase my knowledge. And seeking the help of online courses, I pretty much got what I want.
I am not the first person to find such enlightenment from online education. Before me were a myriad of curious minds seeking the same thing. Online education made every learning opportunity reachable by anyone anytime.
This is what makes learning from the internet phenomenal.
The reach and availability of the material extends into an unimaginable rate. Now, everybody can learn about HTML and CSS without even leaving their seats. And this gives opportunities to people who want to learn and make a name for themselves.
Also, it becomes more practical to learn via the Internet. Compared to universities who charge for loans, living expenses, lodging, and, at times, books, online education goes easier and smoother. Now, tell me, would you pay for a ridiculously high expenses when you have cheaper ones and still are as useful?
Disadvantages
Like many things in the world, learning web design online presents some evil too. In many cases, learning web design through the internet becomes a one-way system. Although there are richer communities that offer help, often, you'll not get what you are looking for because it lacks a human element.
Often, people who have shifted into web design finds it confusing because there is so much available resource and there are many ways to funnel them. And the differences of style, approach, and opinion usually caused by differing views by different experts often lead to confusion, and, in the long run disappointment.
Unlike in universities, it is easy to seek for help and opinion because your teachers can readily give that. You can have a mentor who can teach you all the tricks without suffering confusion, and if there are things you want to tweak with your own views, you can easily do that because you were already laid down with the basics.
Moreover, because of the freedom in pace web design courses online offer, it becomes difficult to find that pace. Sometimes, one overloads his mind with information thus stressing him, and at times the pace is too complacent, thus leading to procrastination.
What makes this a lot more difficult is that a good pace is difficult to find. Although universities, especially professors, sometimes force their own pace to the students, it becomes an advantage because what they teach is fairly the average and more universal methods.
The Choice: Which is Better?
Weighing the two main avenues of learning web design, I personally think that online courses tend to be better than universities in terms of teaching design.
Noting the fact that web design is a fast-evolving branch of knowledge and art, confining yourself in the four walls of the classroom for long periods of time becomes counterproductive. Everyday, new and newer styles are developed and are continually emerging. That is why, for a web designer, updating what you know is important.
If web design universities could only catchup to the quick change of style and opinions in design, it might be a more difficult choice. However, because of the structured pace of conventional learning, it becomes close to impossible.
One more giant advantage online learning has over the conventional one is that it is relatively cheap and faster to finish. Schools often bury you into debt but enrolling in web design courses online will cause you a few hundred bucks or more but you can study any time you would want to.
This goes well for people who are planning to switch jobs but are not yet ready to find greener pasture. They can easily study at any time of the day, where unlike in universities you are following the schedule of a professor just so you can learn.
Think of this, if knowledge is an investment and your profit or gain is all the same, would you choose to spend more hours, more money and more effort? Or would you choose the easier route?