When preparing tutorials for others it is important to be able to record audio and visuals as they happen but in a way that the recording can be edited later as well. Screen recording is available from a number of applications but one that offers extra features which cuts down the number of other software packages that'll be needed to produce a professional final tutorial is less common.
Not all screen recorders are the same. Some focus on short clips rather than hour long tutorials. Some software can capture microphone commentary while recording, whereas others focus more on video recording and screen captures while lacking the microphone recording option. Few offer editing but some minor editing features are provided in some cases.
Here are eight suggestions for screen recording software on the Mac OS X platform:
Screen Recorder Robot Lite
Screen Recorder Robot Lite is a screen recording app that sits in the tray as a camera icon. Choosing to record with the software will bring up a measurement tool to decide what portion of the screen is needed to be recorded. The software can take screenshots and make video recordings across one or multiple screens.
QuickCast
QuickCast adds a logo to the Apple panel at the top of the desktop which lets the user decide what action they wish to take. Take a quick recording session immediately or choose advanced recording and be more selective with your choices.
Screenflick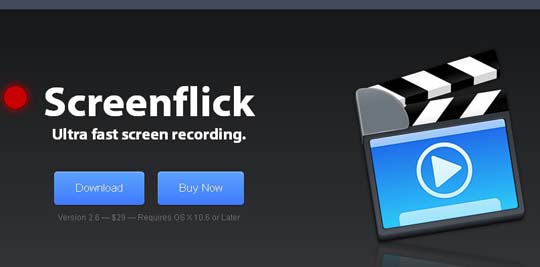 Screenflick on the other hand is looking towards high definition video and quality audio recording content video screen capture and audio files. The package is used by professionals who need a quality reproduction.
Any Screen Record Pro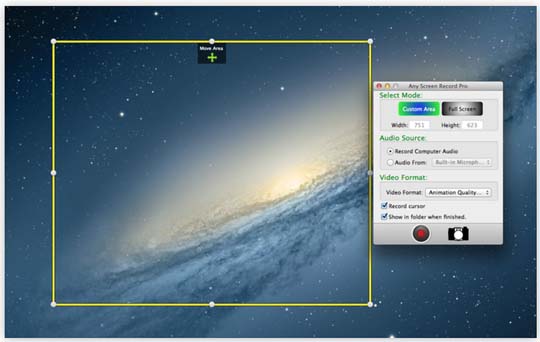 Basic screen recording and screencasting software for Mac with a neat dialog window that can control the settings and a way to determine recording window area.
Free Online Screen Recorder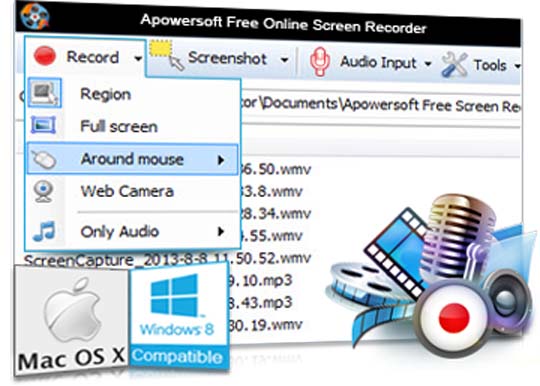 Record audio and video and edit it using the Easy Edit feature. Capture desktop and microphone content at the same time. Take screen shots. Convert video files to other video formats.
Capture Me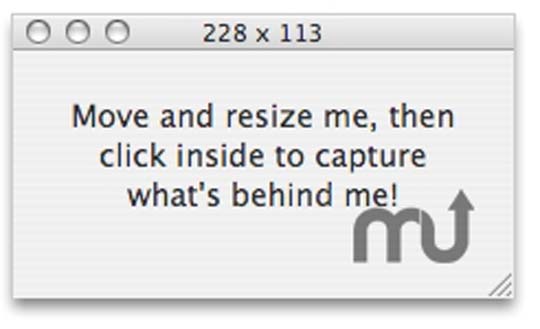 Capture Me can perform screen captures where a window is displayed above the content and the user adjusts the size to determine what is captured. The package can also record desktop content.
Copernicus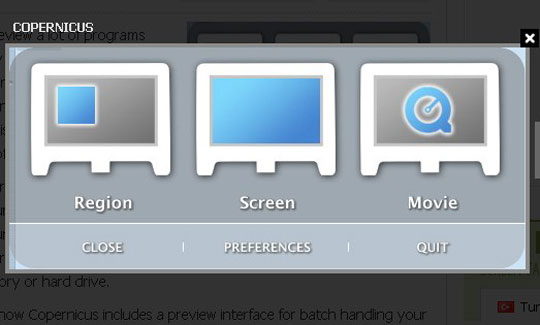 Copernicus offers a simple GUI where the user picks between capturing a region of the screen real estate, the whole screen or a movie playback. Preference choices can be selected with option below these choices. Easy to use and limited user input needed to get the most out of this software.
Jing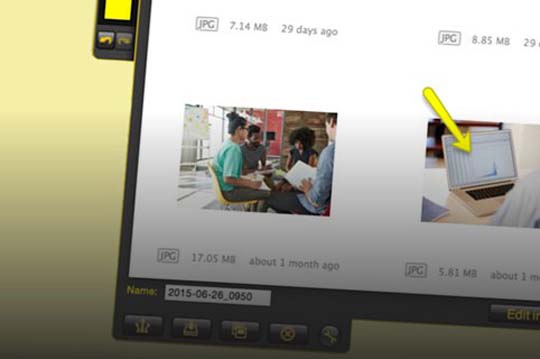 Jing is designed as a free way to create short video captures of the Apple desktop and share them over the web in some way. It is usually short videos that have more of a focus here rather than multi hour tutorials. The approach is to share quick images and video clips that explain or demonstrate a concept a friend, co-worker or student is presently struggling with, rather than a full blown screencasting or screen recording tool.