In this competitive digital world we are all using mobile phones or tablets to make our life easier and with the help of applications we can do almost everything that we never heard of.
In the app market you find thousands of useful applications in various groups and one of them is the barcode scanners or let's say barcode readers.You know every product has a barcode on the package and these barcodes help you find the best prices,deals and even compare prices of product prices immediately from thousands of online retailers.
Today we have gathered barcode readers for iPhone owners.Here is the list of free and premium barcode reader for your iPhone.

Barcode Scanner
$0.99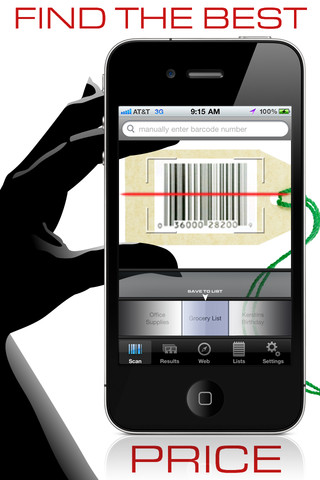 Scan Barcodes and get product pricing and information from the internet in seconds.You will find Barcode Scanner useful for two major tasks:
1. Price Shopping: Just scan the product you are thinking of purchasing, and in seconds you get links and pricing from thousands of online retailers.
2. Replacing household or business items and/or consumables: When you run out of a product just scan it and in two or three clicks the least expensive replacement product is in route to you.
More Info
Bakodo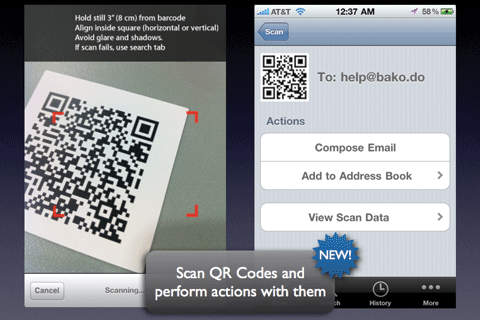 Use the barcode scanner (iPhone 3GS and later) to quickly and accurately scan barcodes on books, movies, games, groceries and practically any retail product! Use the search feature on legacy iPhones, iPad and iPod Touch to search massive and growing product database.
More Info
RedLaser
(Free)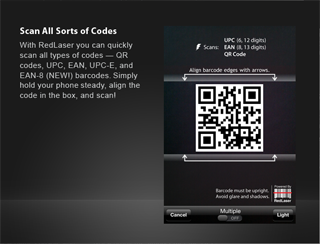 RedLaser is a free scanning application for iPhone and Android that has been downloaded over 12 million times and has about as many uses.Scan with RedLaser and compare prices of products online and in store.
RedLaser searches for the best prices with TheFind, Google Product Search, eBay, and Half.com.You can find stores in nearby,you can check food Allergens and nutrition.With RedLaser you can quickly scan all types of codes — QR codes, UPC, EAN, UPC-E, and EAN-8 (NEW!) barcodes. Simply hold your phone steady, align the code in the box etc.
More Info
FoodScanner
($0.99)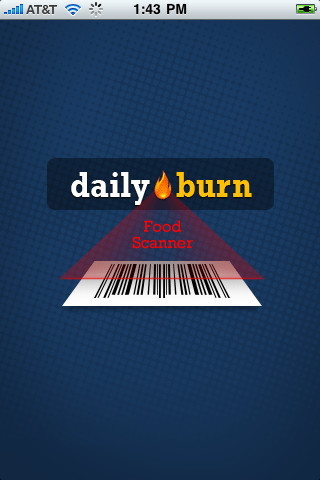 FoodScanner allows you to use your iPhone's camera to scan UPC barcodes on the foods you eat. FoodScanner is the absolute quickest and easiest way to find foods and track how many calories you eat throughout the day.
More Info
pic2shop
(Free)

Pic2shop is the original barcode scanner on the App Store. Point the camera at the barcode of a product (even if blurry) and instantly compare the prices at thousands of online and local retailers.Works on iPhone 3G, 3GS, 4, iPod Touch 4
More Info
ScanLife
(Free)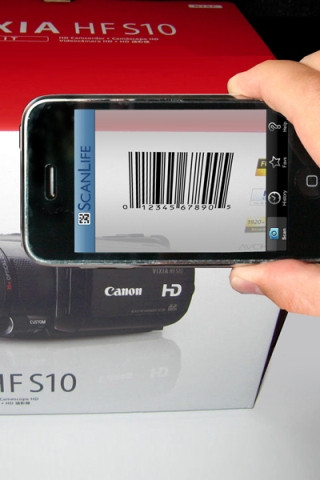 ScanLife turns your camera phone into a all-in-one bar code reader – one of the only apps that can scan QR Codes and UPC Codes found on products.Scans regular UPC/EAN barcodes from most products, like DVDs, books, and food to see comparison pricing, reviews, accessories and nutritional information (US only). You can even buy the product right from Amazon or over 25 other retailers.
More Info