(cs)spinner is a set of pure css loading animations with minimal effort.You can easily implement these CSS animation into your web design projects if needed.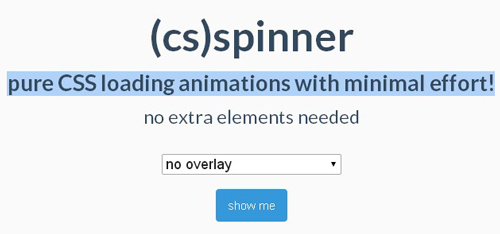 Usage
– Include the stylesheet(tweaking where necessary).
– Add and remove appropriate classes to your elements when necessary to show loading(using js).
That's it!
<div class="csspinner duo">
        This content is taking ages to load.
    </div>
From using the demo you can work out which classes you need to add to your elements in order to show the loading animation you want.