What's up, everyone? It's time for our second sneak peak of Slides and have even more details about this stunning project.
Slides Framework consists of 60 beautifully designed slides in Sketch, Photoshop and HTML/CSS/JS. Yes, we know it's a huge number of slides. Choose the slides that look good for your projects and use them in a various combinations to create a presentation. Every slide is responsive and your site will scale flawlessly on any device.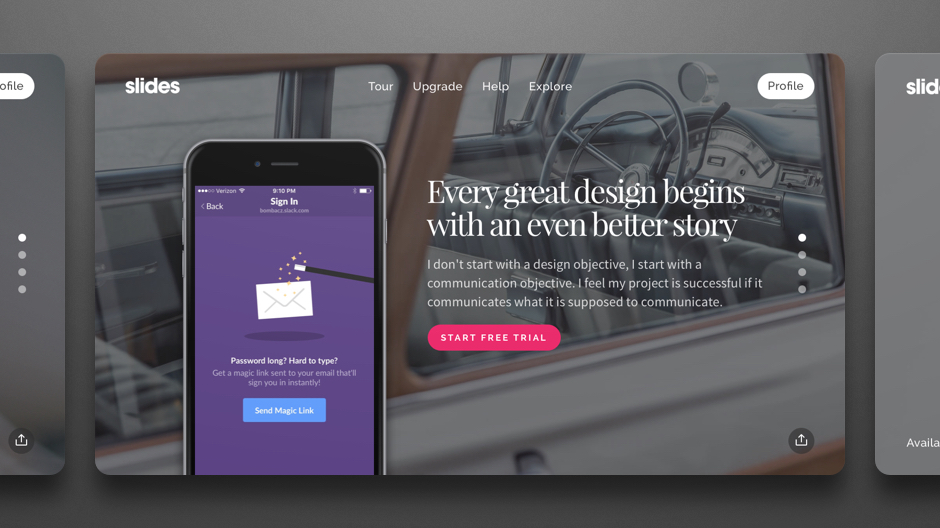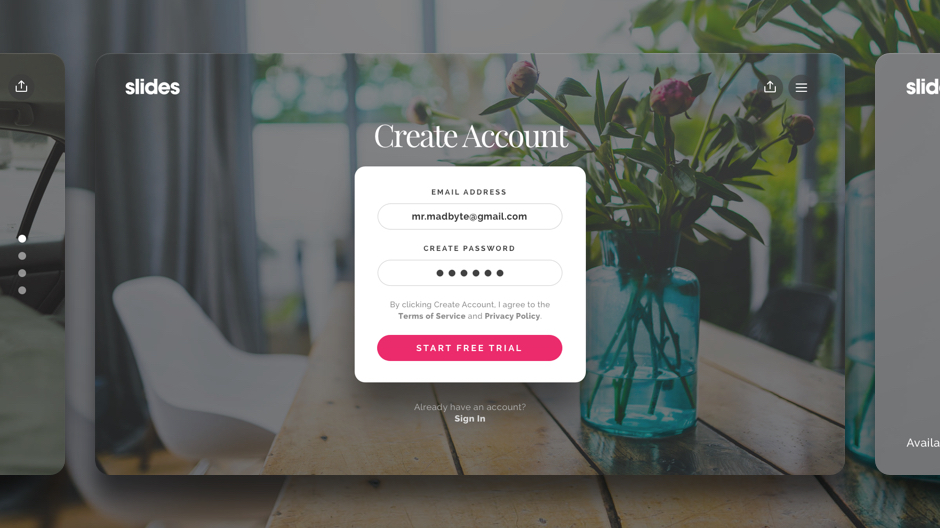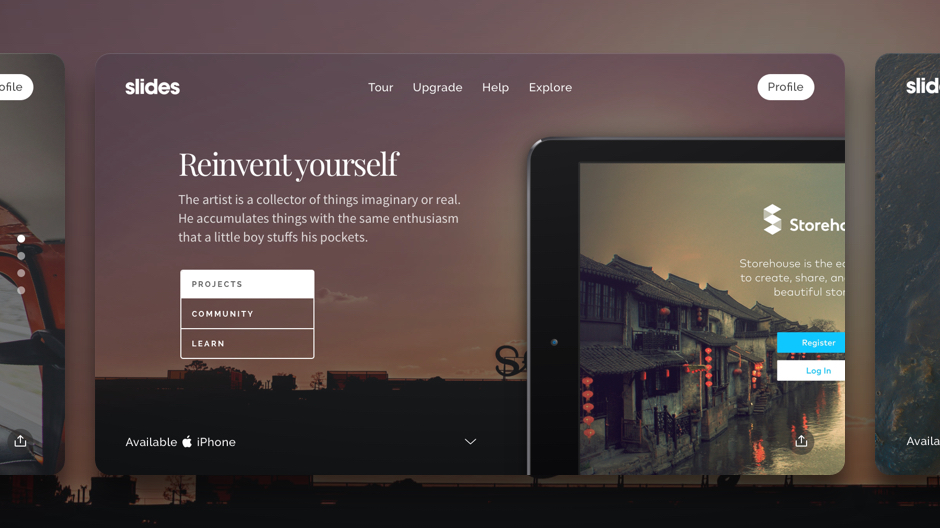 One more cool thing – every slide and element inside it includes seamless and perfect animation. You can see how this works in the video below. And if you want to tweak any pre-designed animation, you can for an even more custom presentation design.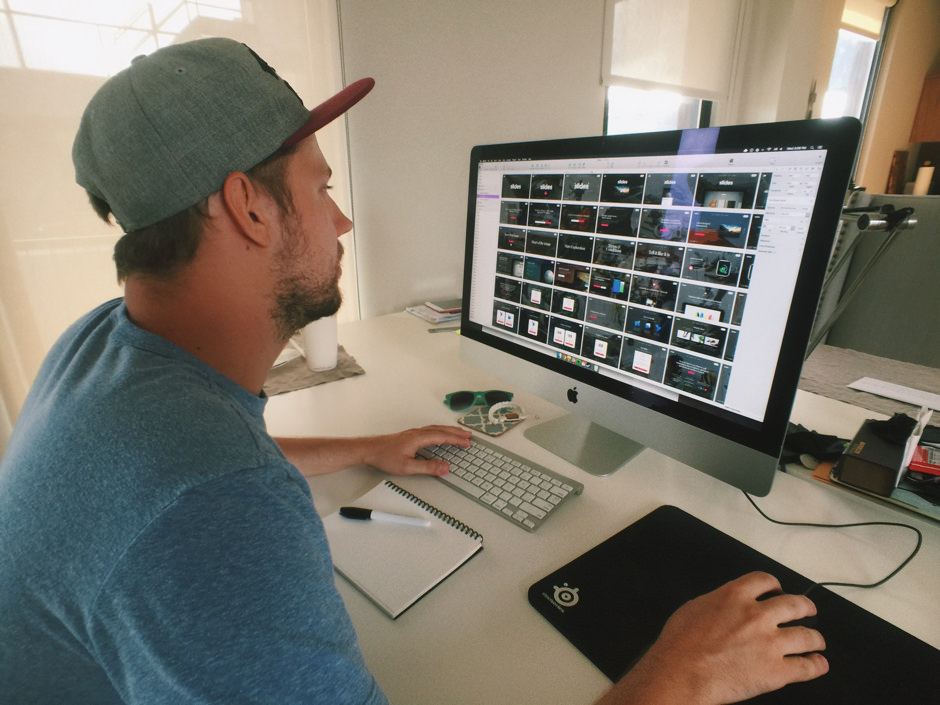 We have 11 templates to help you to get started quickly. You can base an entire website on it if you like. Just choose a template fits your needs and add your content. Slides is contains perfect and clean markup in HTML, CSS and JS.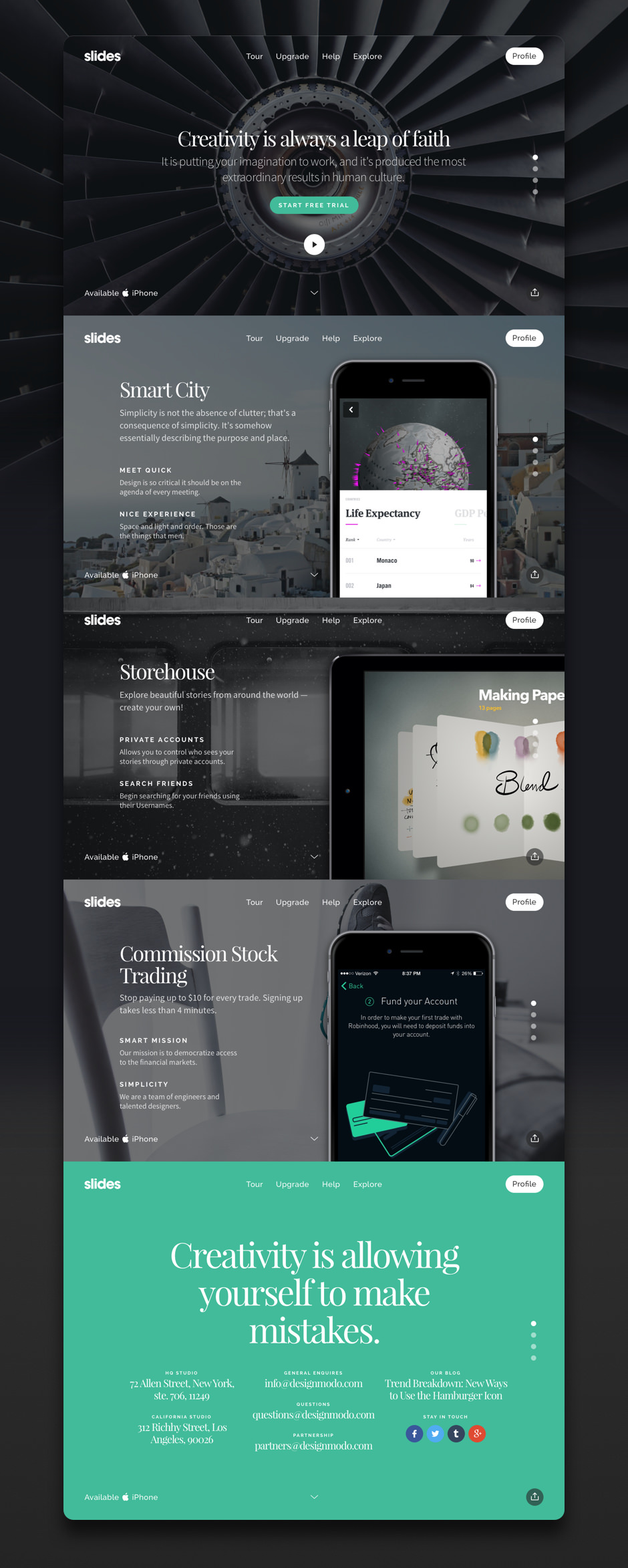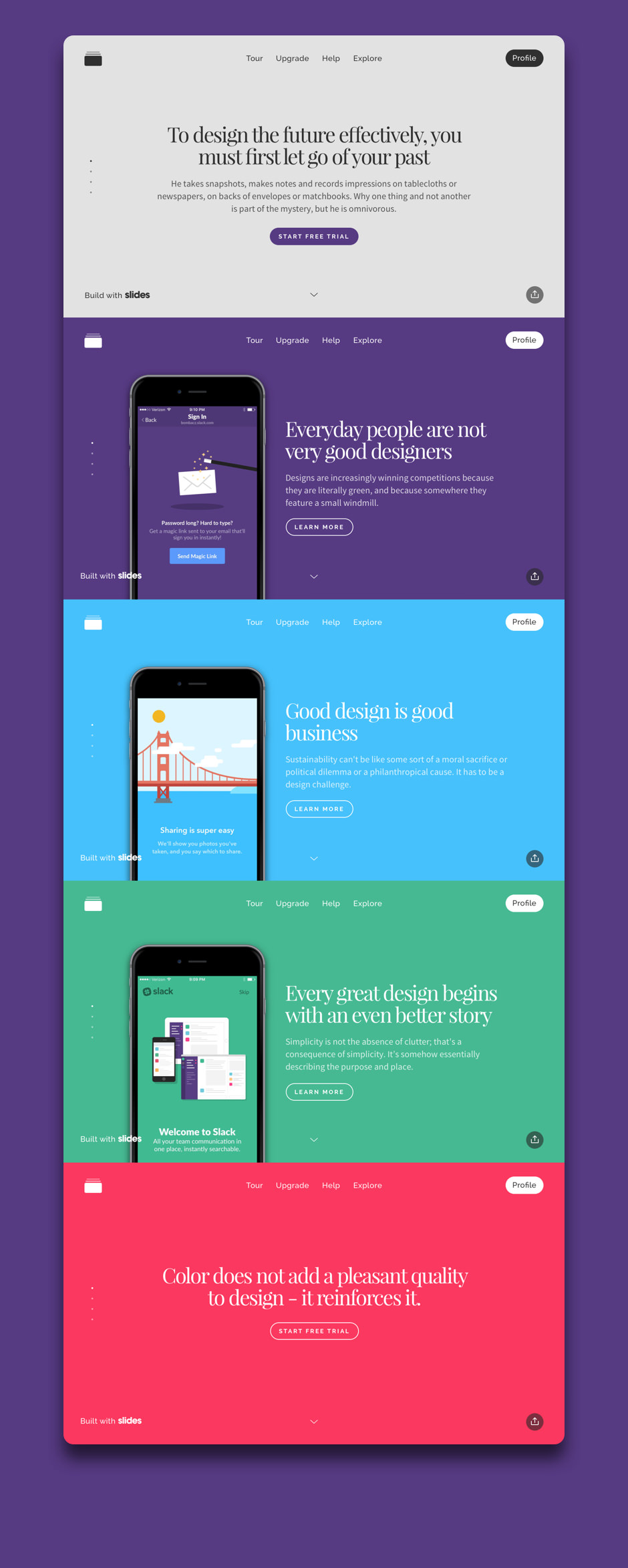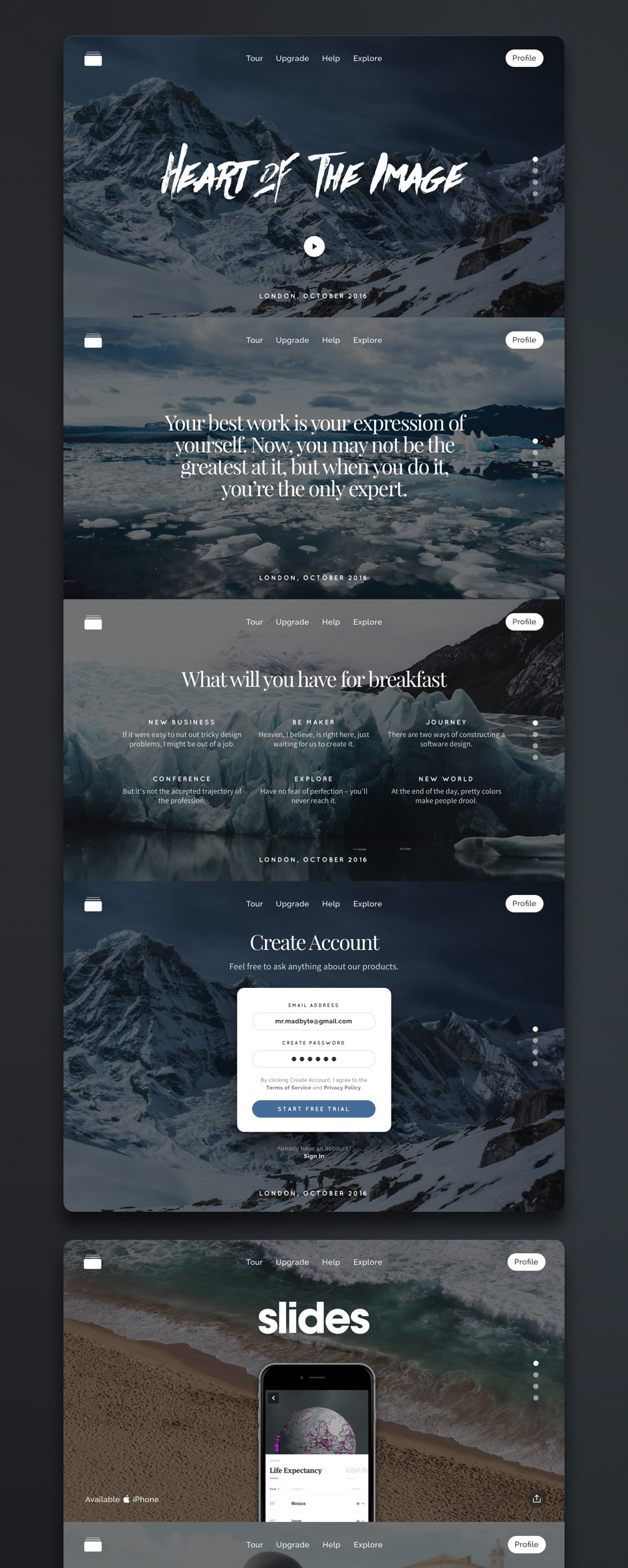 There are a lot of useful classes in our markup to help you change animation, slide direction, colors and fonts, make sidebars, share, navigation and some really good stuff from our developers.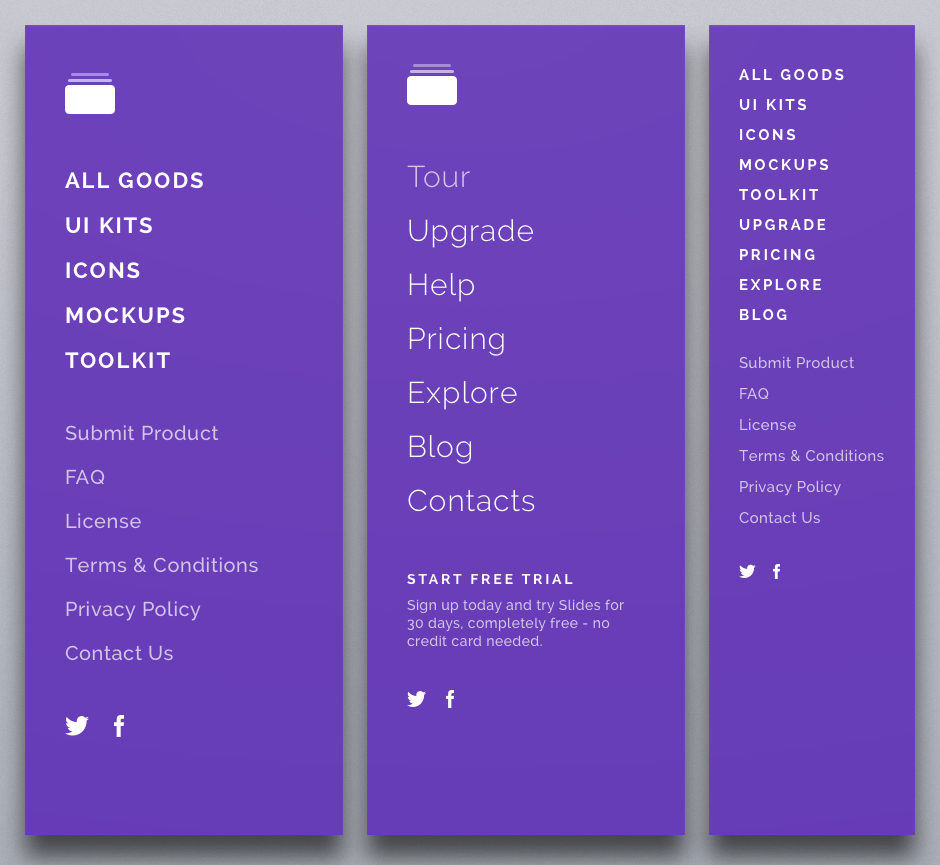 We know you want to make things fast. To help, we created Template Generator. This tool can help you make the work process simple and playful. You'll be able easily combine different slides, choose different animations, customize how top and bottom panels and the menu will look and download HTML. (It's a breeze.)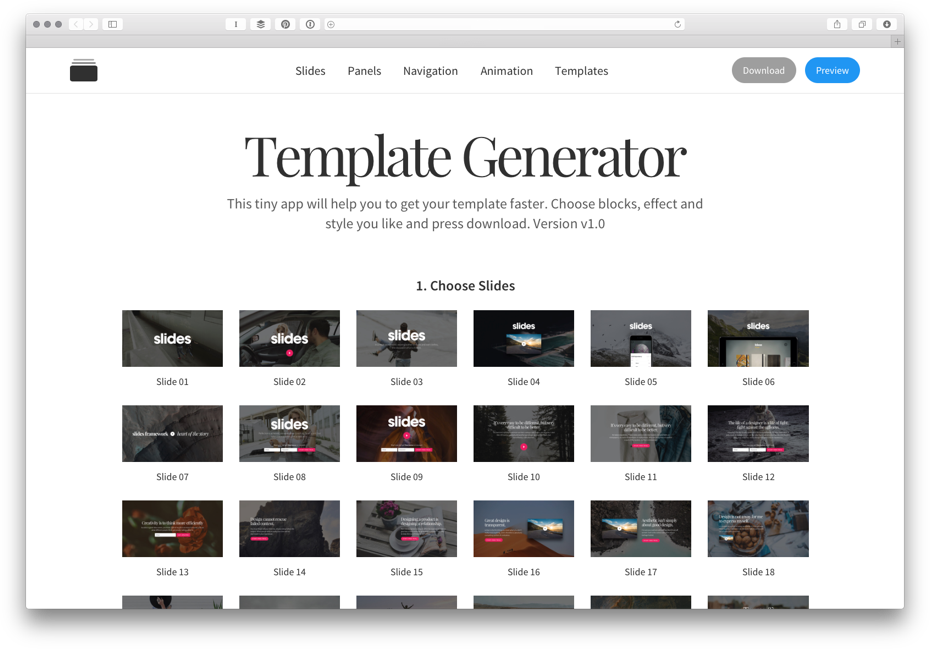 Slides was born to impress. If you have a product, startup or app you could use it to create a perfect presentation to show your idea in the most beautiful way. There is documentation and plenty of helpful examples to get you on board faster.
[embedded content]
We can't wait to show you Slides and we'll release it very soon. Subscribe to our newsletter so you'll be the first to know about this tool as it launches.