When we talk about user experience, we quite often end up discussing UX Design. Some may even refer to UX and UX Design as a same thing, which they are not. Today I would like to draw your attention to the "pre-story" of amazing and usable design — user experience research.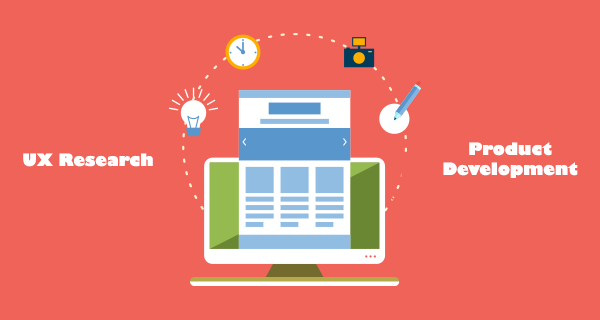 Let's try to answer two main questions:
What is the value of UX research?
How does it fit into the product development process?
Before diving any deeper into this topic, let's first make sure we are all on the same page and to do so I want to refer to the basic understanding of user experience. I would like to quote Jacob Nielsen and Don Norman, people who can rightfully be named the "founding fathers" of user experience discipline. According to their definition:
"User experience encompasses all aspects of the end-user's interaction with the company, its services, and its products."
So when we talk about a user's experience with a product, we mean the quality of user interaction not only with the product itself, but everything, including the design and copy of your ad, the look and feel of your website UI, the main features and functionality of your product, its usability, post purchase experiences and even the button label in your newsletter!
Obviously, creating a satisfying user experience is not that easy, but it is certainly possible when you know what your users need and you have the skills to build it.
To cut a long story short, with user experience research you get the knowledge and with design skills you build the product.
Let's have a look at this illustration by Dan Willis that brilliantly highlights how exactly UX solves user problems.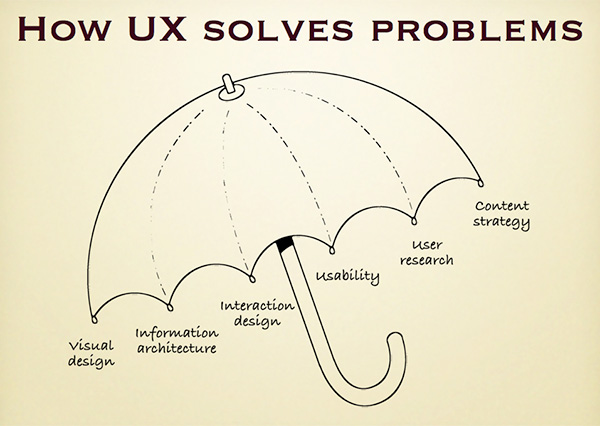 According to Willis, UX includes visual design, information architecture, interaction design, usability, user research and content strategy.
It once again emphasizes the idea that user experience is a combination of multiple components and if you want to create a truly amazing product, those components need to work together in perfect harmony.
With this in mind, let's now try to answer the first question:
What Is the Value of UX Research?
User experience research, which is basically the same as user research or design research or user studies or whatever other naming you may come across, is a bridge between users and business people.
I do not mean to say that entrepreneurs don't care about user needs and wants, because a successful business idea eventually solves this or that user problem. How well does it solve the problem? How satisfied users feel with the solution?
UX research tries to put people in the center of product development process.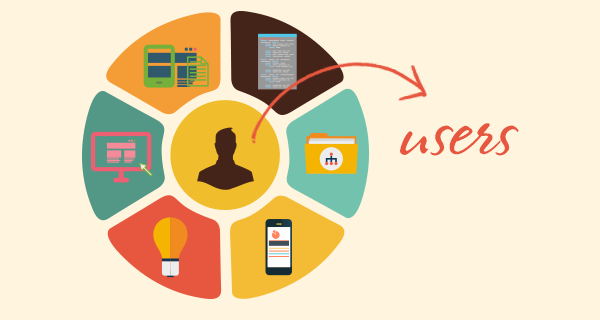 If we try to give it a definition, it would sound something like this:
User experience research is the process of understanding user behaviors, needs and attitudes using different observation and feedback collection methods.
So the true value of UX research is that it's based on unbiased user feedback.
It's not influenced by someone's own opinion or authority. It simply speaks user's thoughts.
This should be your number one argument when trying to communicate the importance of user research.
How Does It Fit into Product Development Processes?
User experience research brings valuable user insights, but where does it fit in the product development process?
Do we need to do the research before the development or after? Maybe in the middle of the process?
There is no obvious answer to this question. It depends on the product type and its life cycle. But if we look at the product development as a dynamic process that is ongoing and doesn't stop with the product launch, then we can identify two main roles of UX research:
Initial user research
Ongoing goal-based user research.
Initial UX research is conducted in early stages of product development. It helps inform the team and the stakeholders or entrepreneurs about the target user of the product, how and when he or she is going to use the product and what main problems the product will solve.
Usually the output of initial user research are user personas, user journey maps and product use scenarios.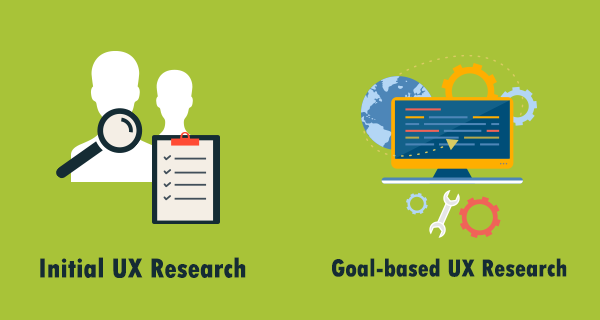 This information is critical when making product and design decisions.
Ongoing goal-based UX research can be done at any stage of product development, whenever there is a distinct question or problem that needs to be solved.
For example, you have noticed that the percentage of completed checkouts in your online store is rather low and you want to find out why. You can choose to run a user testing with a handful of target users to understand why they may be having trouble completing checkout.
This is a problem of goal based research.
It helps make important decisions based on actual user feedback. Especially, when you are in the middle of product development process and have multiple design solutions to choose from, user research can be really helpful.
Depending on the type of problem, goal based UX research may be conducted using methods like card sorting — for example if you need to optimize the information architecture; heuristic evaluation — if you are trying to identify severe usability problems; or usability testing which can be conducted for a number of different studies.
User experience works best when it is incorporated into every stage of product development. This way we can test, validate and iterate essential product hypothesis based on real user feedback.
Conclusion
Although interface and interaction design play a great role in creating remarkable experiences, they cannot work without real user data. After all, how can you create a design that works without knowing what actually works for your user? User experience research solves this problem and bridges the gap between visually attractive design and usable products. If you know when and how to use each of UX research methods you will be able to make informed, and data-backed, design decisions.