Today we bring together some CSS menu builder tools that are online.You can easily create simple menus with a few clicks.All these menu tools are for beginners and for the ones who want to practice some CSS codes.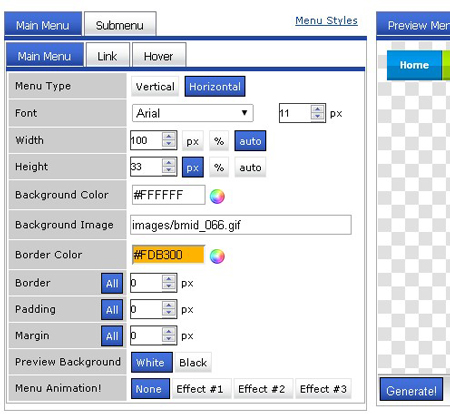 IzzyMenu is an Online Menu Builder which you can use free to build a menu for your website. All you need more is a domain and hosting where to place your menu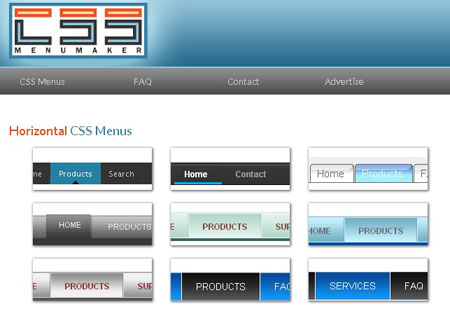 CSSMenuMaker provides extensive library of fully customizable horizontal CSS menus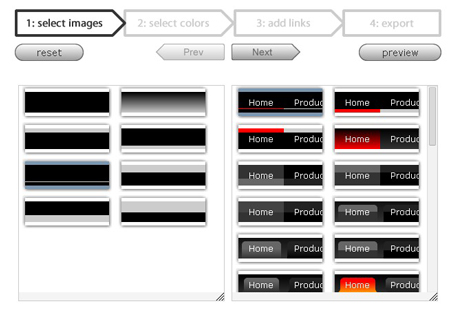 Another Css Nenu Builder.Simply you can create horizantal,vertical menus as well as breadcrumbs.The site offers more than 1000 menu combinations which you can play with colors,shapes and you can insert the links directly and get the code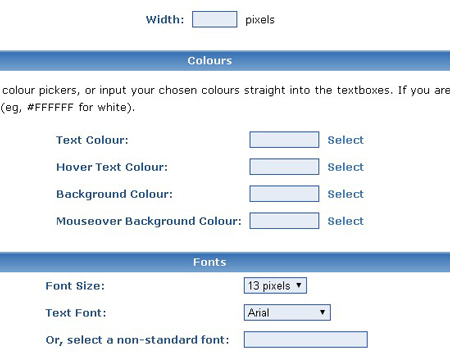 3 menu styles are avaliable.CSS Menu Generator will generate both the CSS and the HTML code required to produce a text-based yet appealing set of navigation buttons.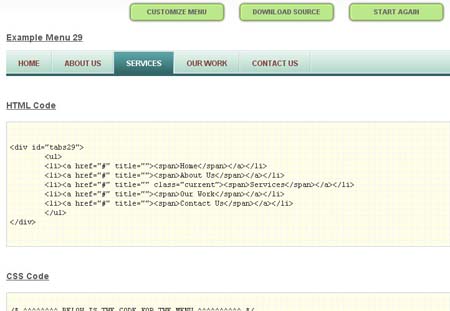 Very simple tool.CSS Portal has 31 menu designs right now.You choose the menu style and and customize it like inserting links and get the code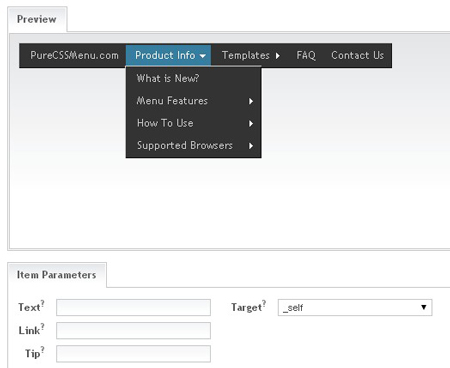 Another lightweigt pure CSS menu generator.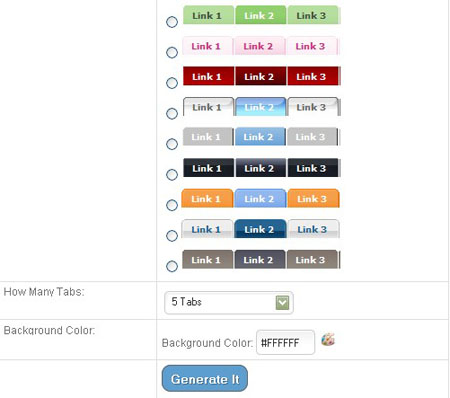 This generator will create a horizontal menu with as many as 8 tabs. Choose from 23 designs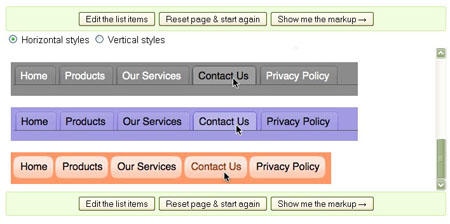 List-O-Matic is a tool that makes the process of creating list-based, CSS-styled navigation just that little bit easier.